This is the last of my recent purchases to arrive, a Power Rangers Time Force Blue Ranger figure.
I managed to find this very rare figure on eBay at a very cheap price which more than made up for some of the pricey female ranger figures I have purchased this month. I already bought the Red Time Force Ranger two years ago and wasn't sure I would ever find other rangers from this season again due to their rarity on sites like eBay. To be honest, finding this figure at the price I paid was a real stroke of luck and I doubt I'll be adding any more figures to this season for a while. To cut a long story short, I stopped collecting during Power Rangers Turbo but picked it up again during Power Rangers Dino Thunder hence why I am behind on seasons like Time Force. Shame cos Time Force is actually one of my all time favourite Power Rangers seasons.
Also, I was surprised to find that the electronics / batteries are still working in this figure after all these years. The Red figure's light up feature has not worked since I got it but I assume its due to the batteries needing replacing.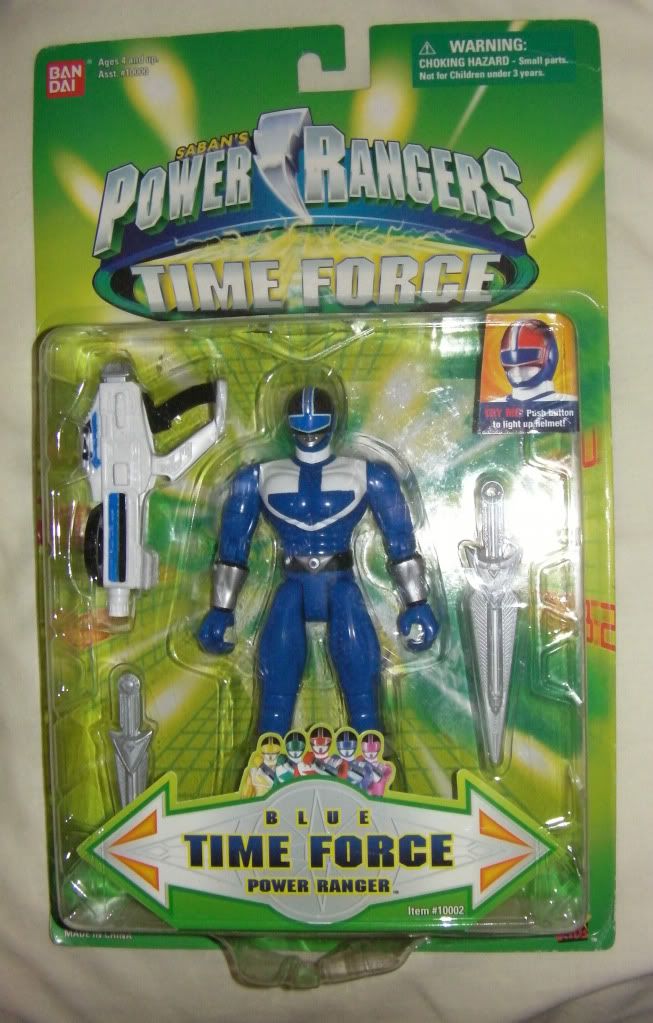 Power Rangers Time Force Blue Ranger (boxed)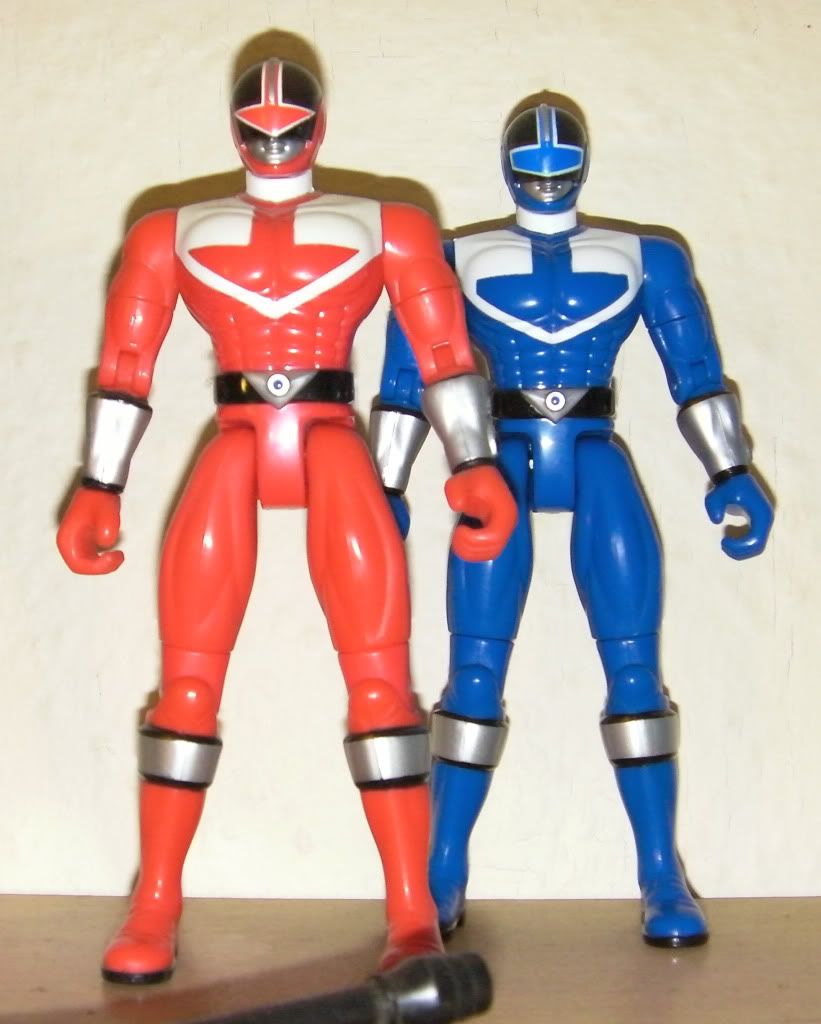 Power Rangers Time Force figures collection so far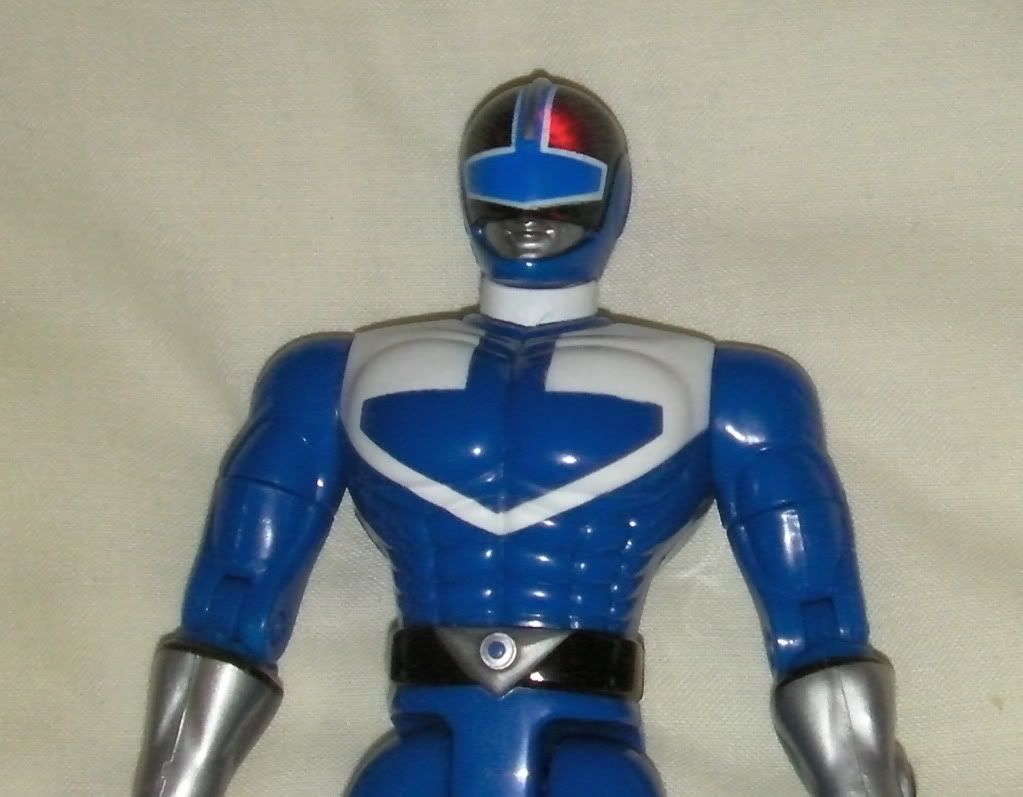 Power Rangers Time Force Blue Ranger (lights still functioning)