Received my new Green Ranger Communicator from starlight.studio on Ebay today.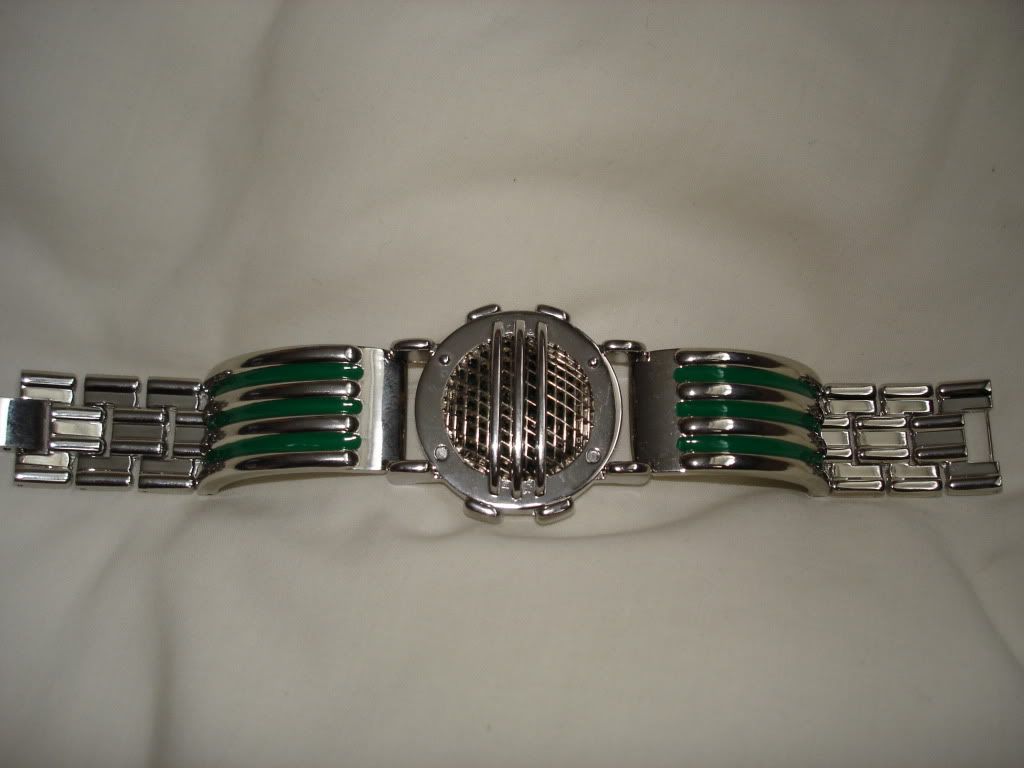 Here it is with the white one I got last month.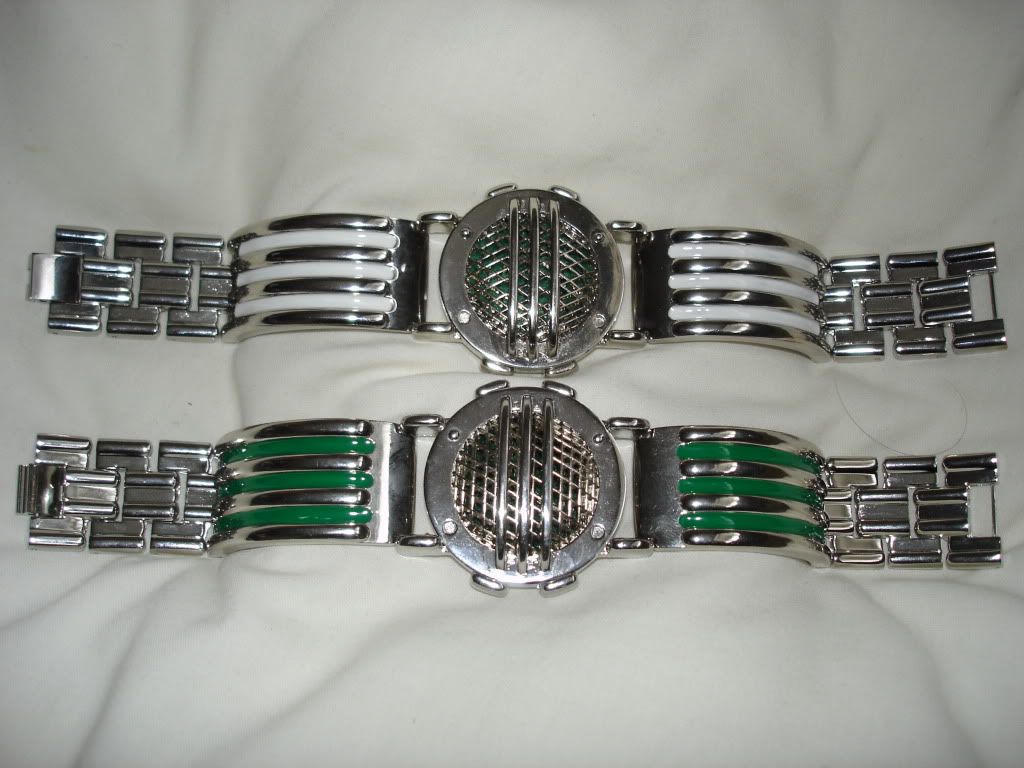 Sadly, when the communicator arrived, it was broken into 2 pieces :(. There is also a minor paint scratch on one of the green strips. I've emailed starlight.studio but I think this was probably the work of UK customs as the packaging looked like it had been opened. But as you can see above, I fixed it anyway.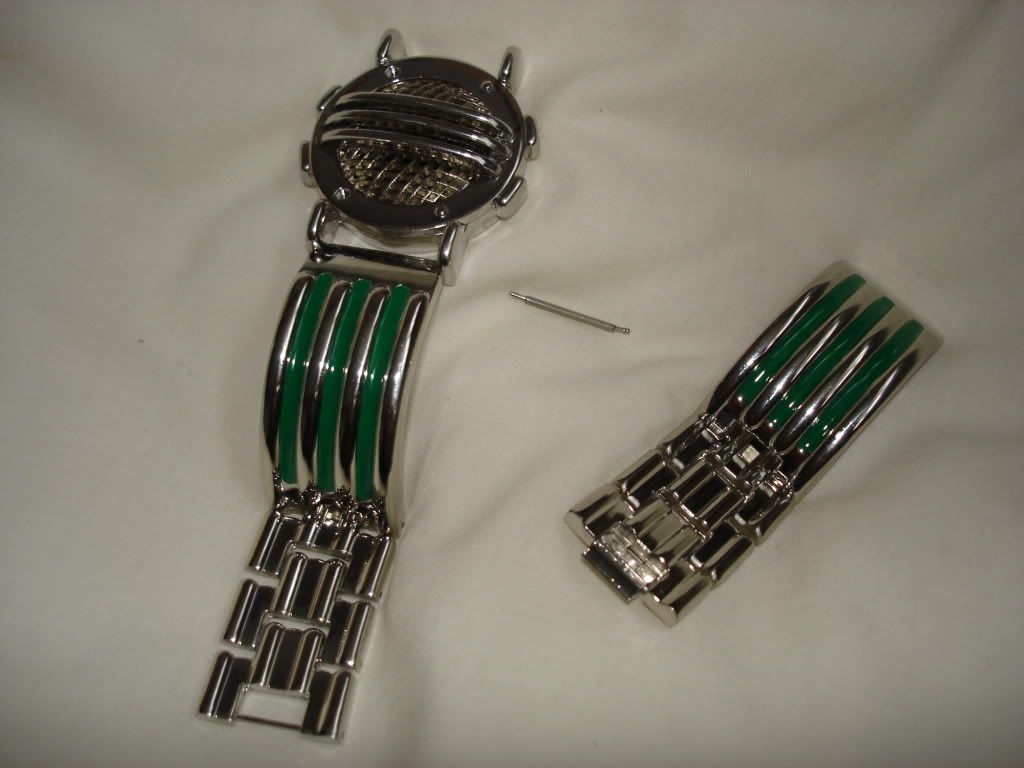 Don't let this put you off ordering from starlight.studio though, I've always received good service from him in the past and my White Communicator was perfect last month. I'm pretty sure this is not his fault and that UK customs are to blame but I've emailed him anyway. He makes fantastic quality stuff and is a very reliable seller. Highly recommended!
One step closer to owning all 7 colours. Just the core 5 to get now. I've thought of a really cool way of displaying them too. As I'm re decorating my room at the mo, I'm going to put 7 nails in a line on my wall and hang the 7 communicators on them. Will look sick with my custom morpher display I'm working on.