Posts Tagged 'Mecha'
Wednesday, August 11th, 2010
Here's a quick video tour of my current collection display.
Sunday, May 9th, 2010
Those of you that have been following my blog will know that I've had to keep most of my beloved collection in plastic storage boxes since I returned to collecting in 2004. Since I've been redecorating my room, I decided it was time to display (and enjoy) as much of my collection as my small room will allow. I'm also worried about things getting damaged in the storage boxes and also I'm not really appreciating each piece properly (and I should as it's cost me thousands. I still don't think I'll be able to have the lot on constant display but I'm slowly adding new shelves and breaking stuff out of their storage boxes.
Here's my newest shelf: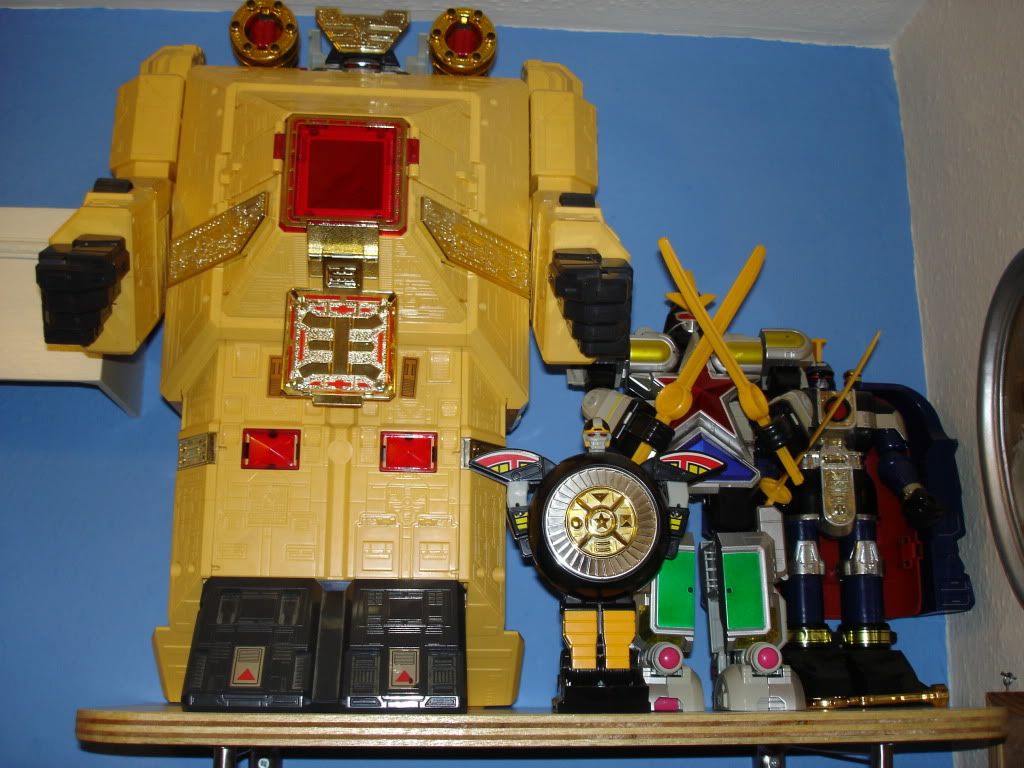 DX Zeo Ultrazord, DX Super Zeo Megazord, DX Auric the Conqueror and DXWarrior Wheel.
I couldn't fit the Zeo Ultrazord on the other display shelves I got in january because it is too tall. So Zeo has it's own shelf due to the height!
This now gives me a free shelf on my shelving unit and I can now also space the contents out a little more:


DX Ultrazord and DX Thunder Ultrazord.

DX Ninja Mega Falconzord, DX Shogun Megazord, DX Ninjor, DX Galaxy Mega (Japanese Astro Megazord) and DX Ninja Storm Megazord.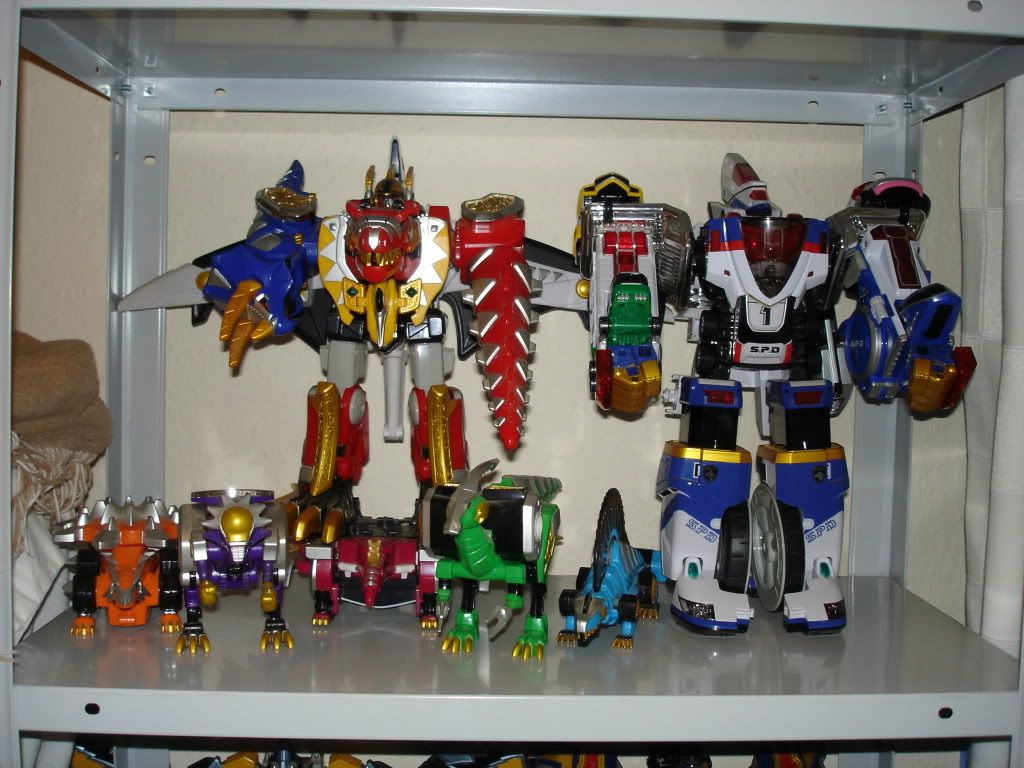 Valkasaurus Megazord (sort of), Japanese Anklozord and Cephlazord, Amercian Dimetrozord and Parasaurzord and DX Super DekarangerRobo (Japanese Deltamax Megazord).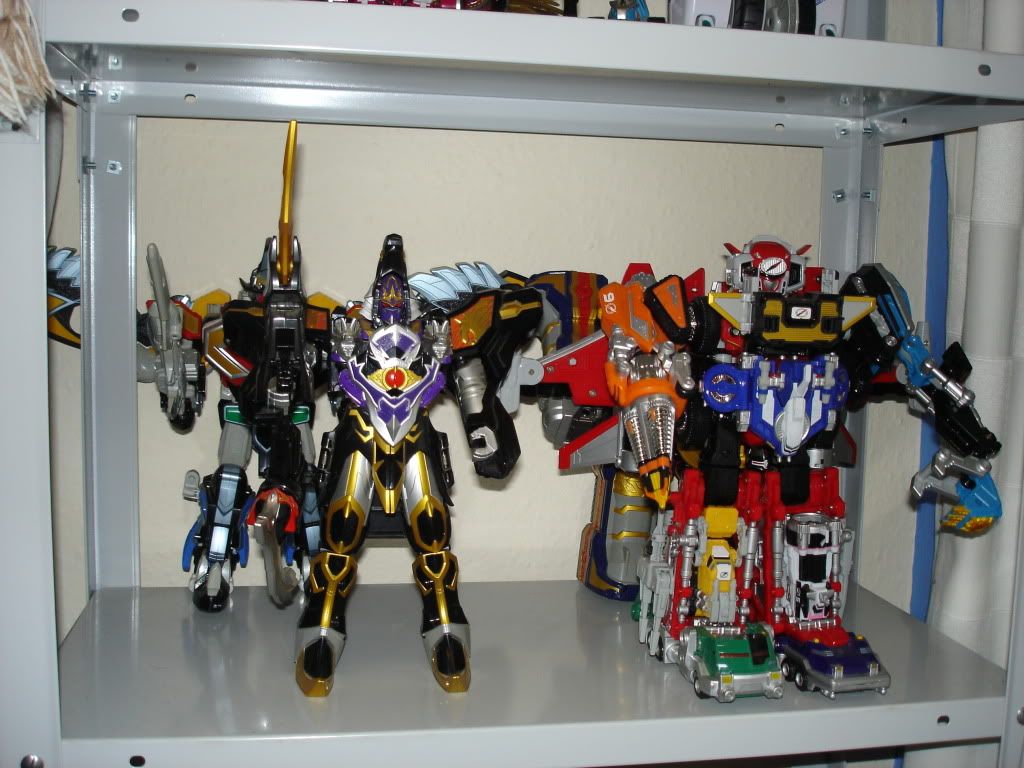 DX MagiKing (Japanese Titan Megazord), DX Wolkaizer (Japanese Centaurus Wolf Megazord), DX Travelion (Japanese Solar Streak Megazord) and DX Ultimate Daibouken (Japanese DriveMax Ultrazord).
I'm working on some smaller, thinner shelves for all my Power Rangers Figures and Kamen Rider Souchaku Henshin Figures. I'll be sure to post pics once they are up.
Friday, December 25th, 2009
Here's my Christmas Haul. With the Jet, Shovel and Crane I got for my birthday yesterday, I can finally make Ultimate Daibouken. Wanted to get the Boukenger Mecha last year but I wanted to focus on earlier seasons at the time. When I saw what a mess BoA made of the Boukenger Mecha, I knew I was gonna have to import. Seems I lucked out by waiting though as I got all the necessary vehicles to make Ultimate Daibouken for half the price it was going for last year 🙂
Merry Christmas Everyone!

DX Daibouken (MISB)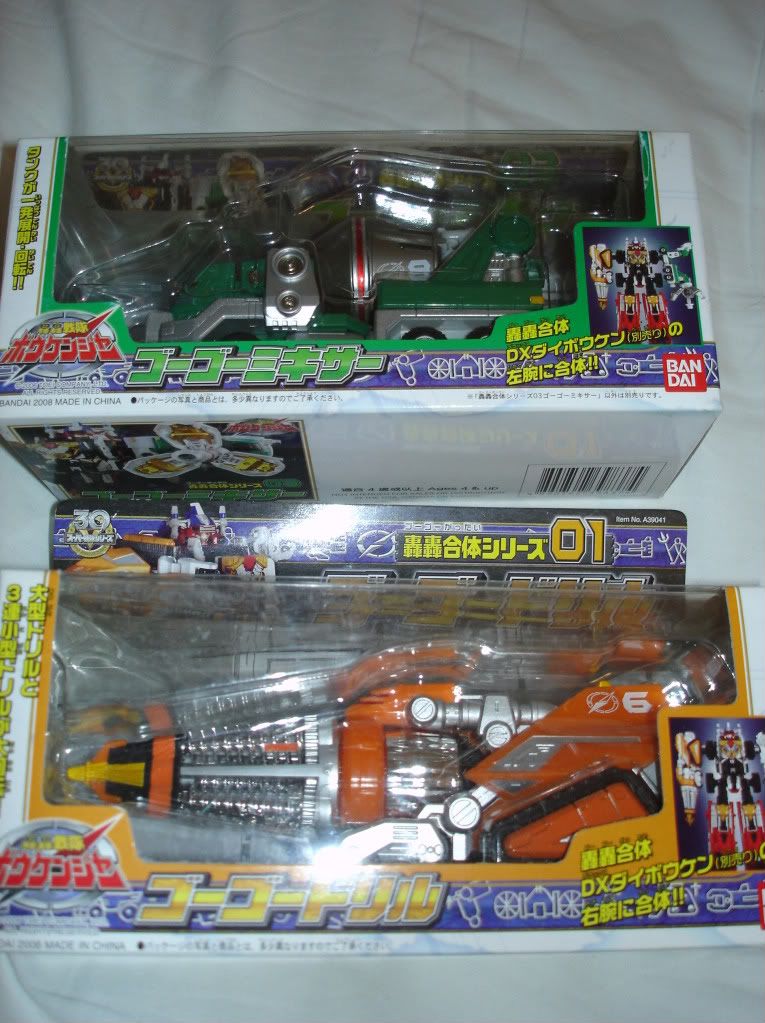 DX Go Go Drill and Go Go Mixer (MISB)

The Core 5 DX Go Go Vehicles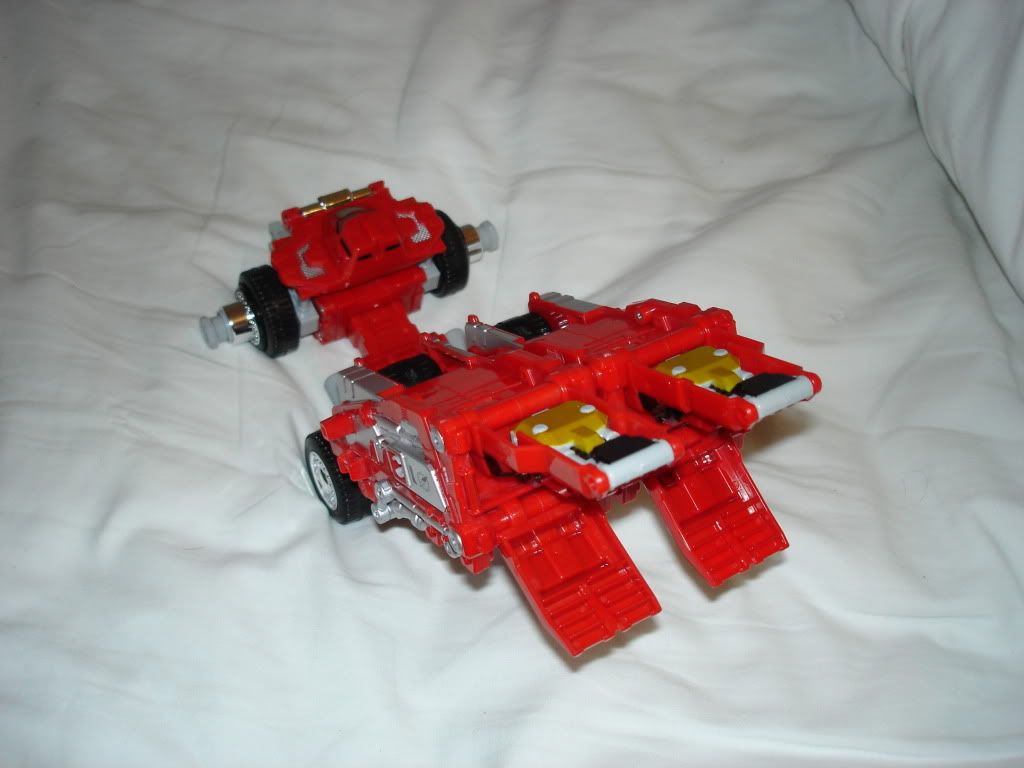 DX Go Go Dump (Claw Mode)

DX Go Go Trailer

DX Daibouken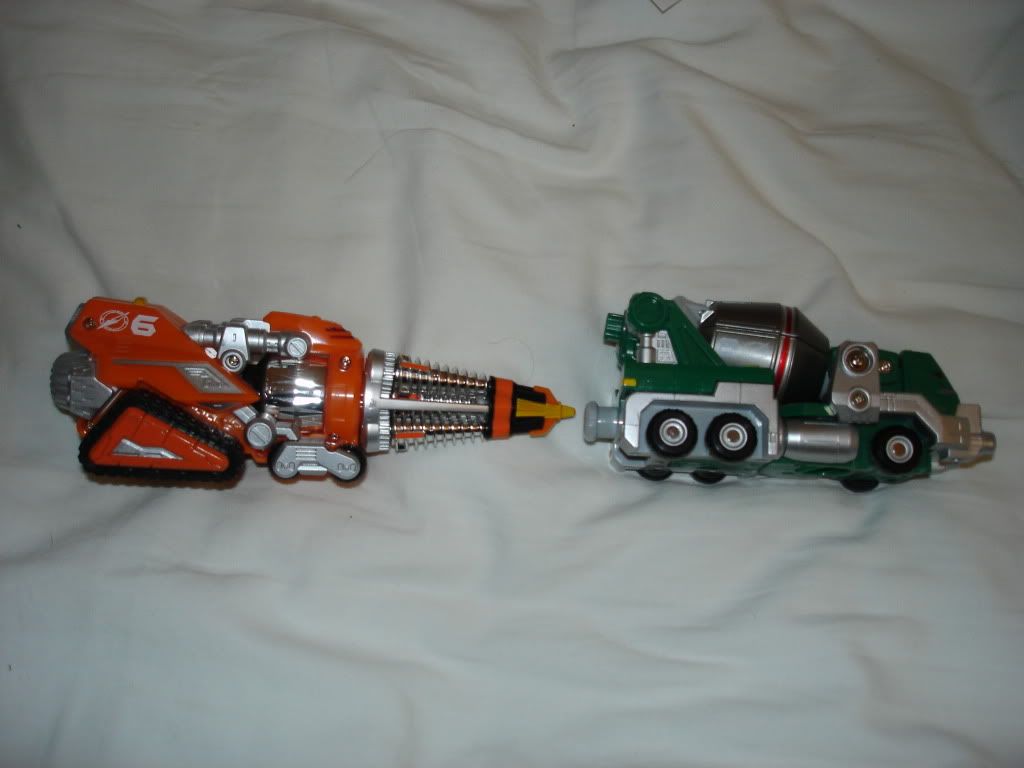 DX Go Go Drill and Go Go Mixer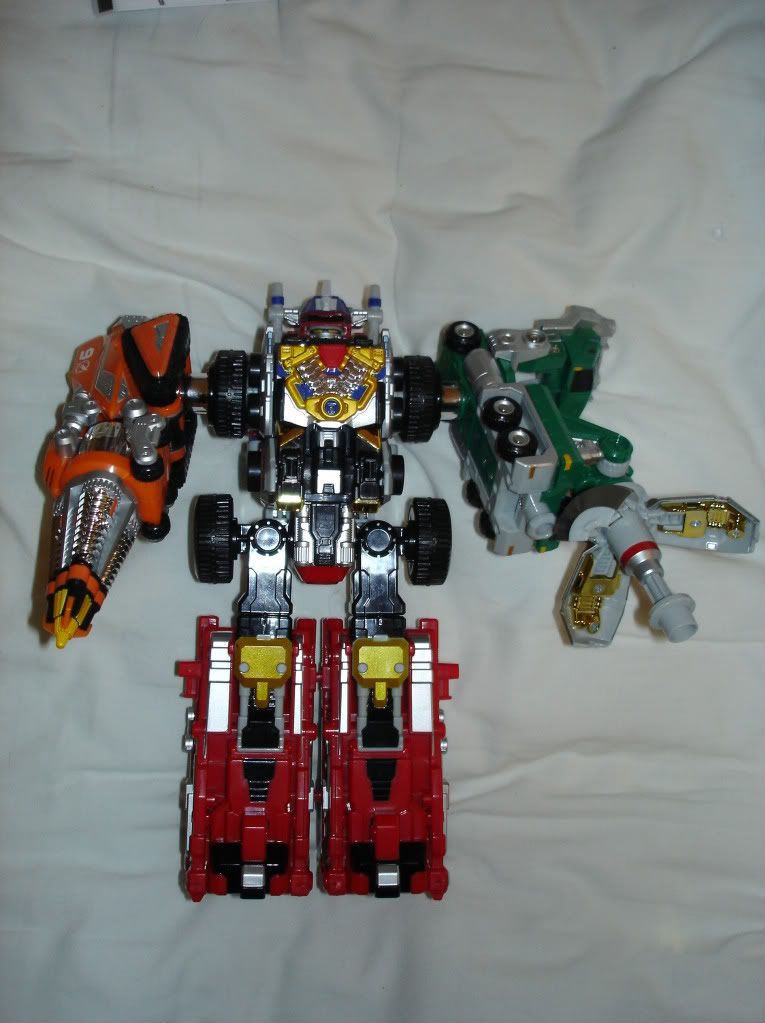 DX Daibouken Drill and Mixer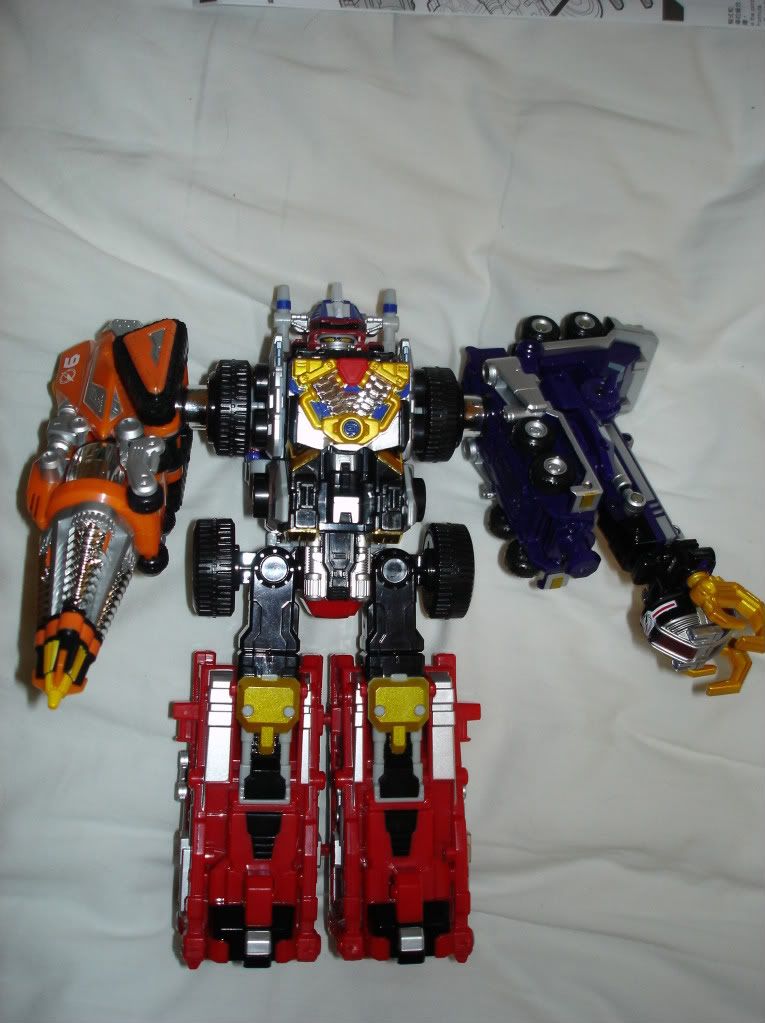 DX Daibouken Drill and Crane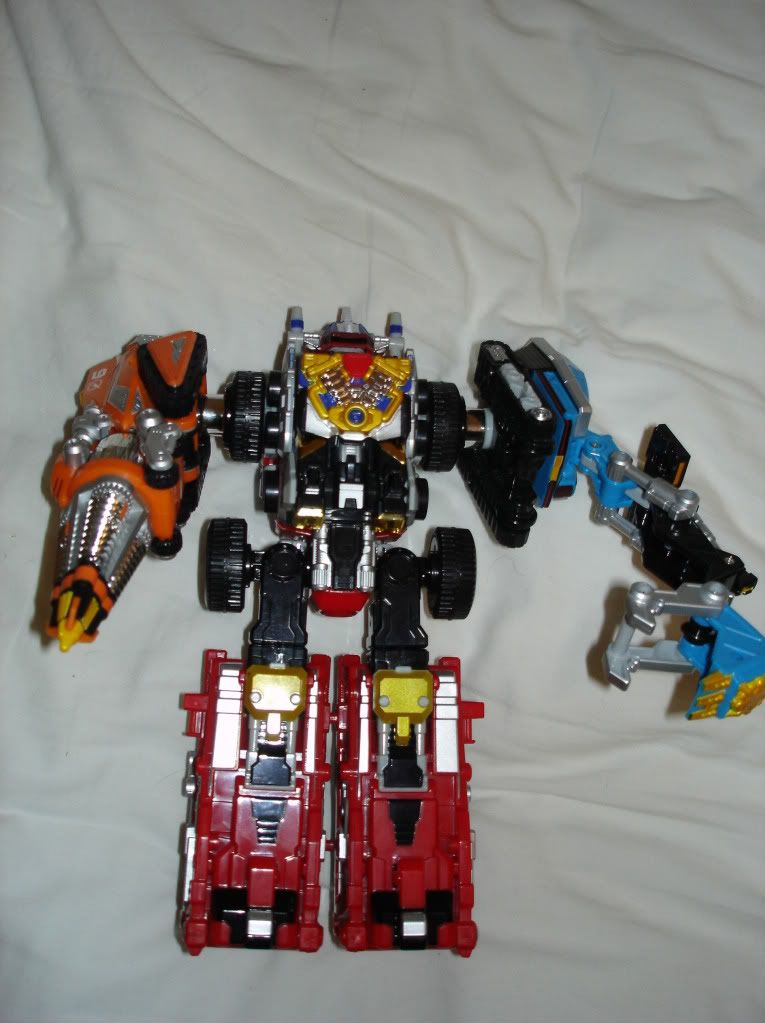 DX Daibouken Drill and Shovel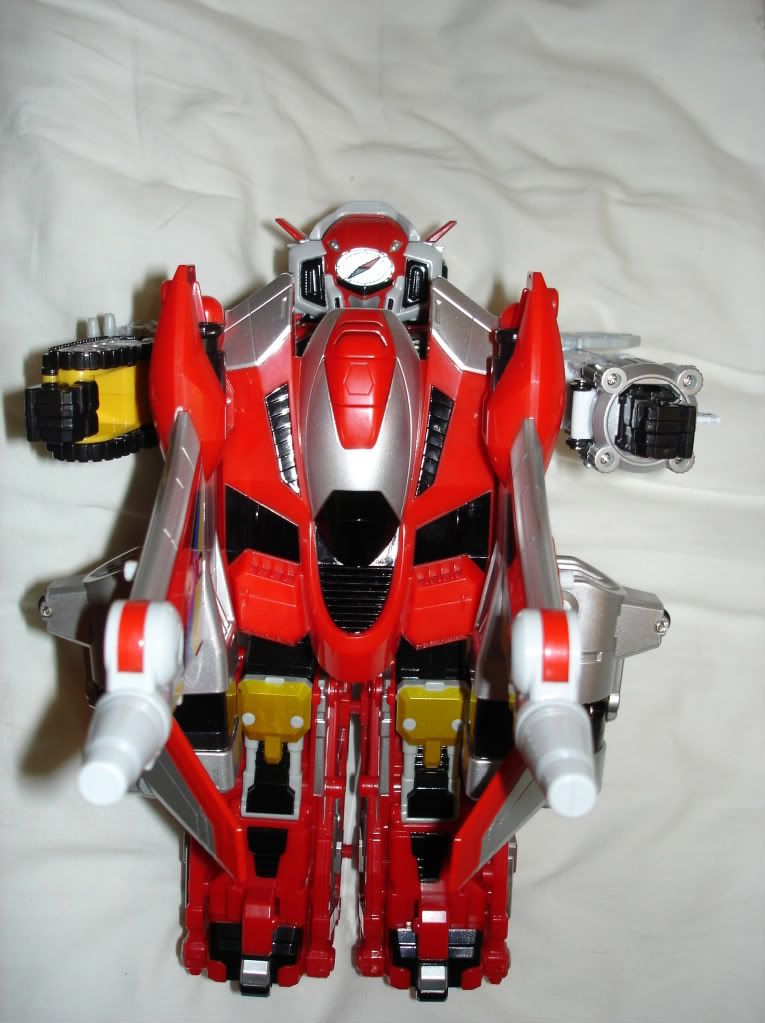 DX Daibouken with Go Go Jet (not sure of the name of this combination)

DX DaiTanken

DX Super Daibouken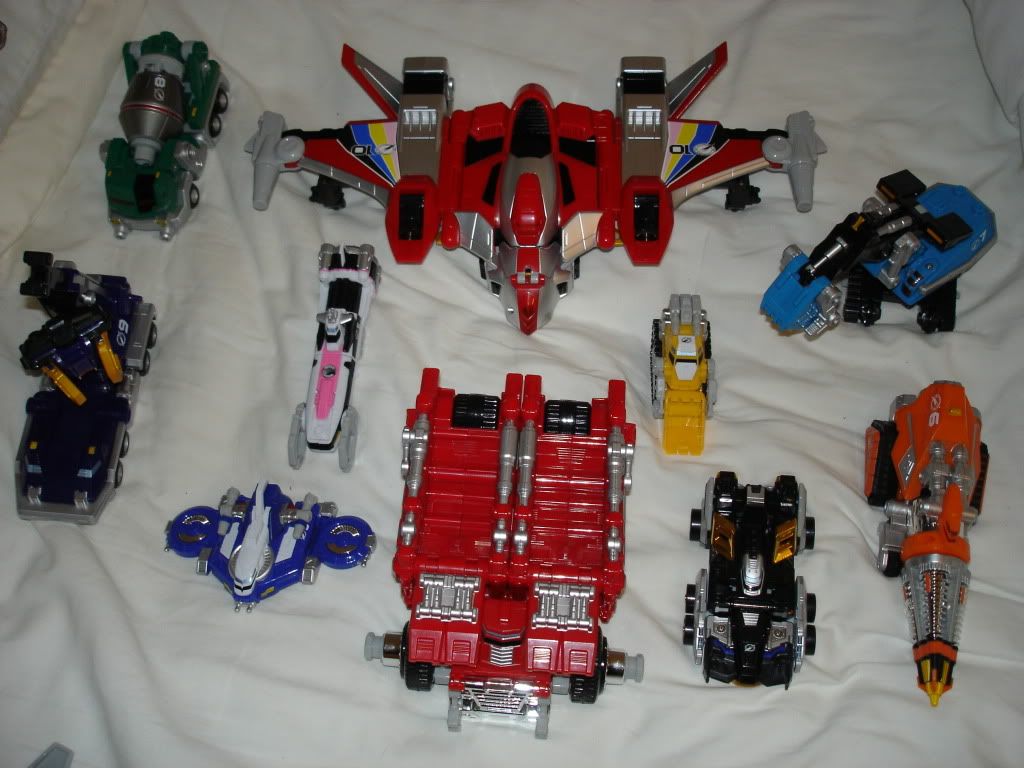 All 10 of the DX Go Go Vehicles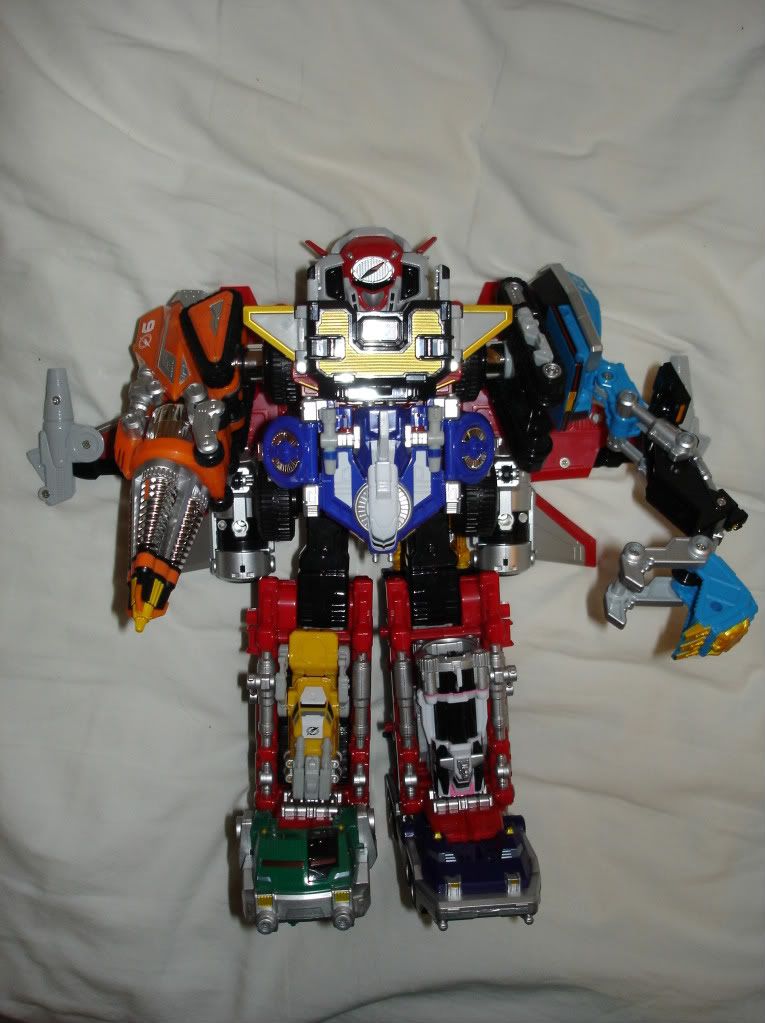 DX Ultimate Daibouken