As mentioned in my previous Power Rangers R.P.M post, I managed to find the Power Rangers R.P.M. Full Throttle figures on ebay for a good price. Managed to finally find a cheap Gold Ranger figure, it was still slightly more expensive than the other Power Rangers R.P.M. figures I have though. I have now completed my Power Rangers R.P.M. figures collection as I won't be bothering with the Dinosaur inspired figures in this toy line as they were not featured in the show.
My only complaint with this figure line is the angle of the male rangers heads, they are all looking down at the floor. This pose looks fine in the pre packaged poses but it looks like the males are looking at the floor in the poses I like to use in my display. The female rangers have ball joints in their necks and it would have made these figures look much better in my display if the male rangers shared this feature. Finally completed another season's figures though, not sure which season I will try to complete next as it depends on the price of the figures.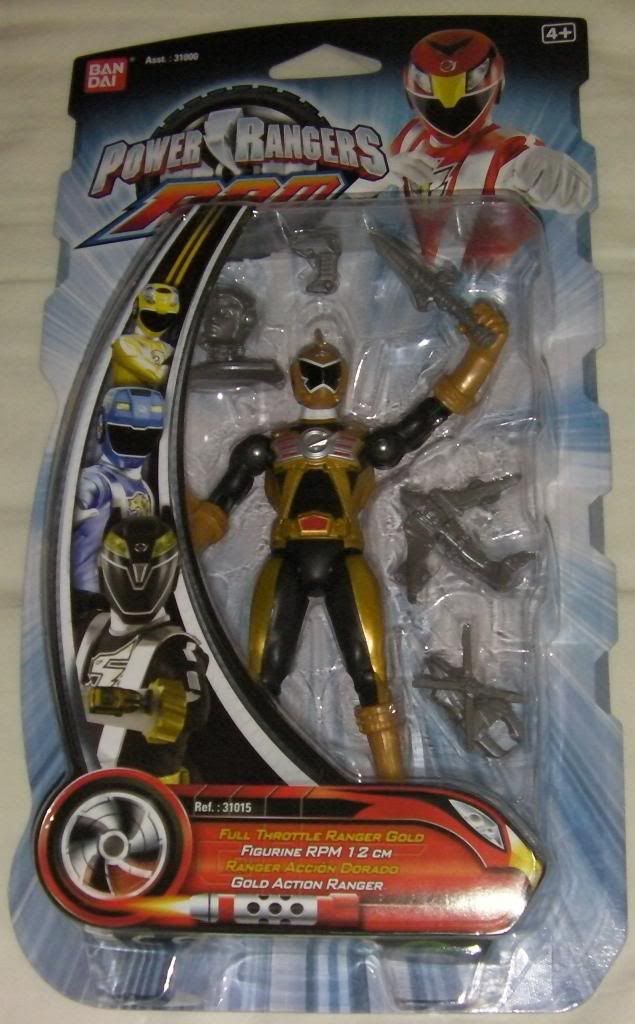 Power Rangers RPM Full Throttle Gold Ranger (boxed)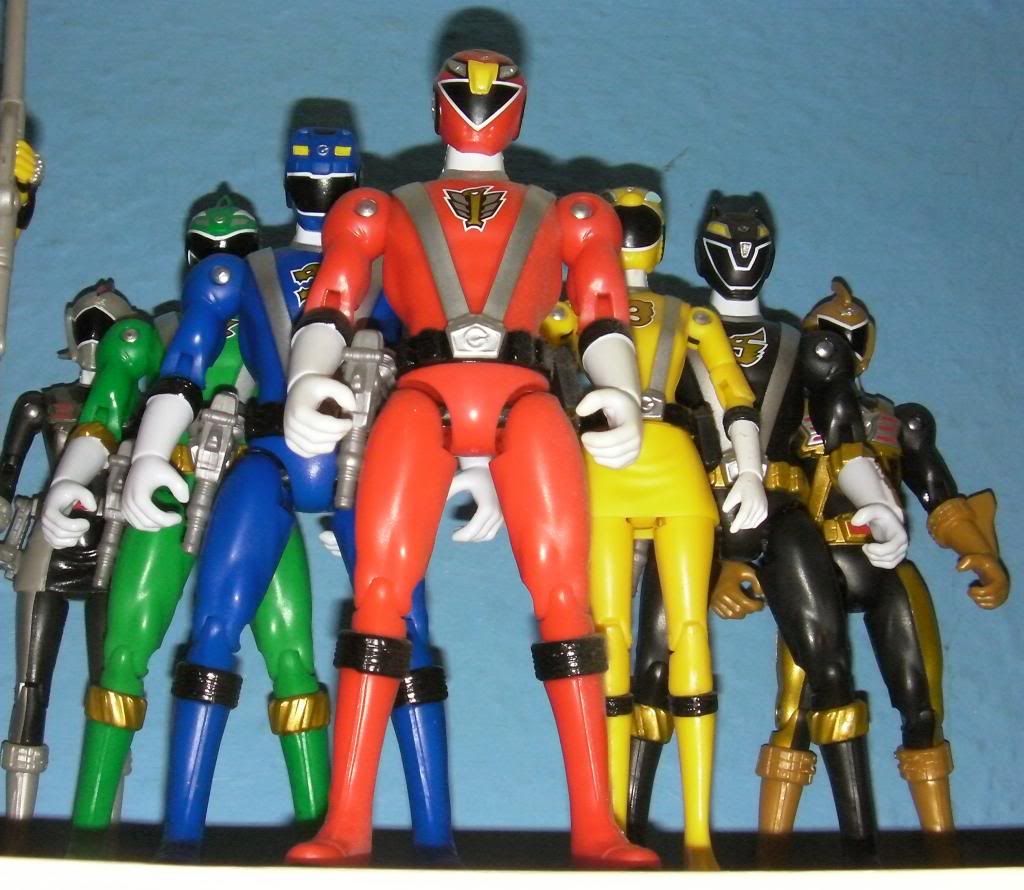 Power Rangers RPM figures collection complete!