Recently, I mentioned that I'm very behind with my Power Rangers figures collection lately. The season I'm closest to completing is Power Rangers Mystic Force having previously already completed Mighty Morphin Power Rangers, Ninja Rangers, Power Rangers Ninja Storm and Power Rangers Dino Thunder.
As mentioned yesterday, I keep leaving the female figures to the last minute and then end up having to pay through the nose to get them when stocks are low at a later date. Unfortunately, Power Rangers Mystic Force was no exception and the Pink and Blue Mystic Light Rangers I received today were quite expensive not to mention that they had to be shipped from the US to the UK!
But anyway, my Mystic Force figure collection is now technically complete except Koragg the Knight Wolf, who is really a villain rather than a Power Ranger, especially in his purple form. The Pink and Blue rangers finish my display off nicely and come with their Mystic Morphers, Magi Staffs and light up shields. The blue figure's right leg appears to be slightly bent which makes it difficult to stand up in my display but that's to be expected from an approx 6 year old toy.
The Solaris Knight figure I have is Japanese and came with a set called MagiShine and Magi Scarpet. It was the only figure I could find that looked remotely like the show accurate Solaris Knight. He is slightly shorter than the Mystic Light figures but its not that noticeable.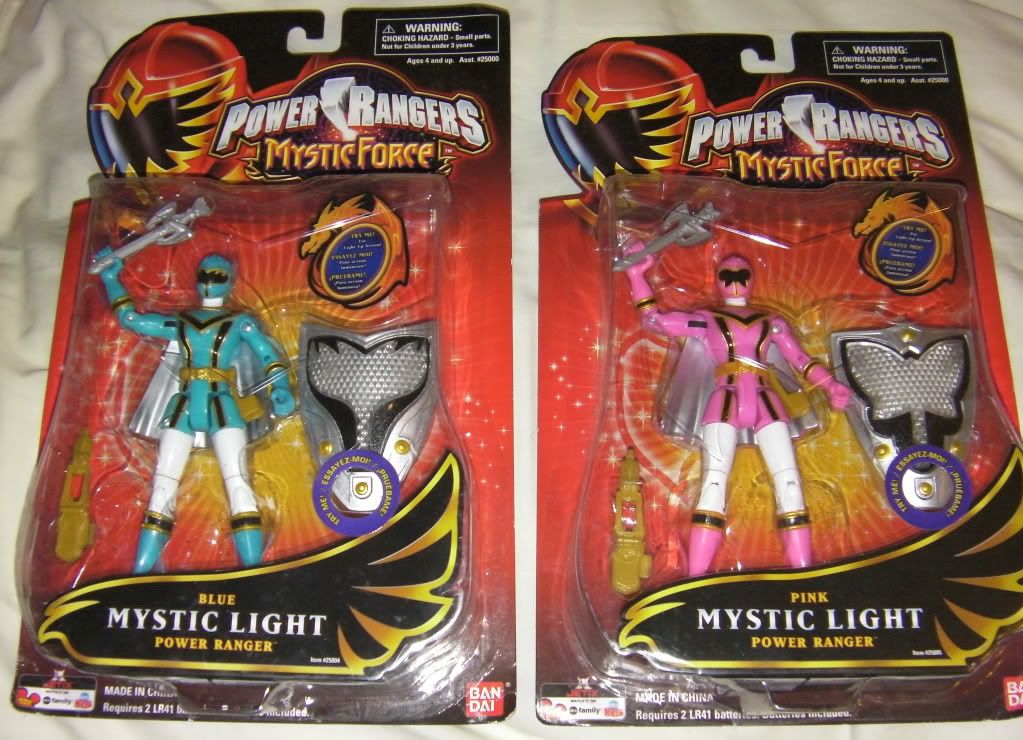 Power Rangers Mystic Force Pink and Blue Rangers Mystic Light Figures (boxed)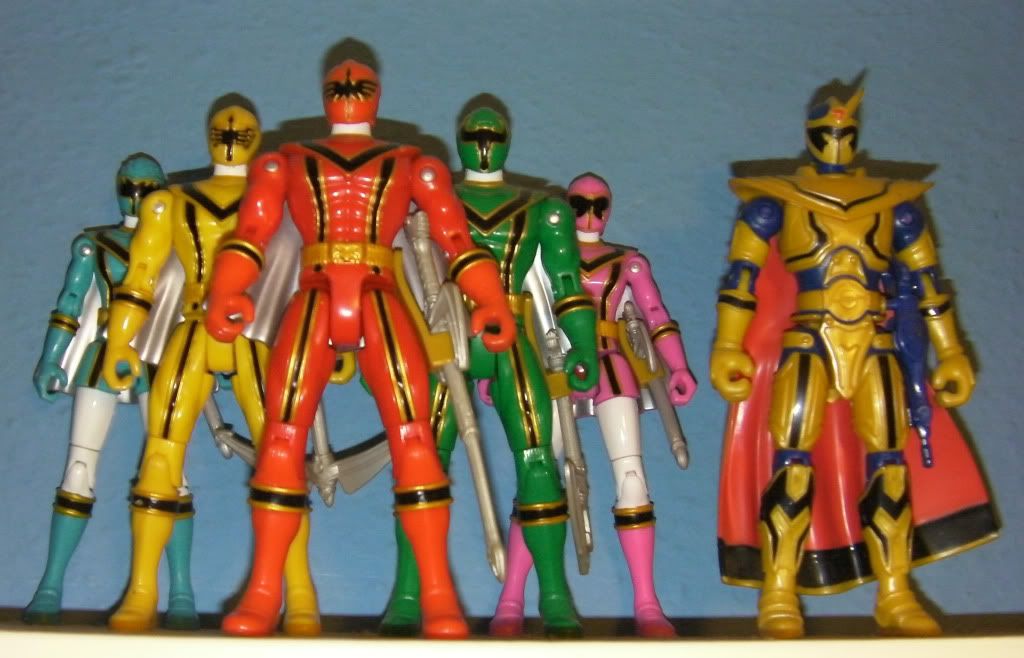 Power Rangers Mystic Force figures collection so far